---
Lindsay Lohan spotted carrying a copy of the Quran

Lindsay Lohan spotted carrying a copy of the Quran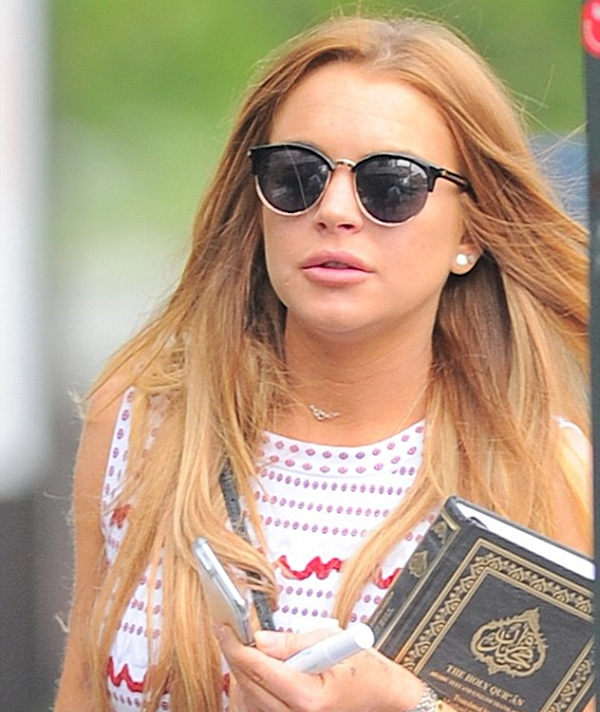 After actress Lindsay Lohan finished serving her first day of community service at Duffield Children's Center in Brooklyn, New York, on Wednesday, she was seen carrying something that has some observers wondering if she's considering a turn to the Islamic faith.
Lohan, who must complete 125 hours of community service by the end of the month following a 2012 incident in which she lied to authorities and admitted reckless driving, was photographed holding a copy of the Koran, the Muslim holy book.
It's unclear why Lohan was carrying a copy of the book, though it wouldn't be the first time that the actress -- who was raised Catholic -- has dabbled in faith.
For complete story, click HERE.
---
Return To Main Page